Welcome !
South-Future Company for Construction and Real Estate Investment and oil service  Founded in 1999From establishment, the company is walking in fixed steps and continuous progress to be one of the major companies operating in Algeria and reliable in completion of mega projects of various kindsThe company began with great ambition and new thinking in the world of construction, thanks to the wise management of the President of the management board.The company owns good constellation of distinct competencies who have high skills in the various disciplines, which enabled the company by its insistence and creativity to reach what it is now, The company mostly concerned in implementation such massive construction of housing units and construction of roads and infrastructure networks of electricity, telephone, water and sanitary drainage in addition to the setting up of factories of various kinds.One of the first objectives of the company is to complete the contracted works by all credibility and dedication, by using the best expertise and management consultants, engineers, professionals and skilled and trained manpower, as well as the cooperation with the best expert consulting houses.Our slogan is "Confidence and Determination for the Better"
Why Choose Us


WE ARE PASSIONATE
We have a proven record of accomplishment and are a reputable company in Algeria. We ensure that all projects are done with utmost professionalism using quality materials while offering clients the support and accessibility.



HONEST AND DEPENDABLE
For us, honesty is the only policy and we strive to complete all projects with integrity, not just with our clients, but also our suppliers and contractors. With thousands of successful projects under our belt, we are one of the most trusted Oil companies in ALGERIA
WE ARE ALWAYS IMPROVING
We commit ourselves to complete all projects within the timeline set with our clients. We use the best of technology and tools to ensure that all jobs are done quickly but also giving attention to details and ensuring everything is done correctly.
 EXPERIENCE
South Future is focused on providing Quality Oriented Solutions to its Clients. Excellence in our Operations Management has helped us complete more then 20 projects in Algeria Oilfield Industry. Here are some of our recent clients
Who We Are?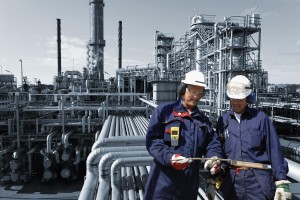 SOUTH-FUTURE. provides trained personnel for all kinds of jobs required by Oil companies such as lifting equipment operators, slingers/riggers, banksmen site supervisors, security guards...etc.
We proud ourselves of being able to upgrade the capabilities of local employees to meet international standards in cooperation with our international partners. All of our employees are certified by reputable training providers, and most of them have worked with international Oil&Gas companies in Algeria such as ABB  group 
South Future undertakes Construction Works, Maintenance / Repair, Rehabilitation and revamping Works for Oil & Gas Fields, including Engineering Design & Materials Procurement Services as well as Technical Manpower Services to clients. With the philosophy of completing the projects and supplying Technical Manpower Services to meet client's satisfaction, South Future continues to be trusted by its clients.
Clients / Partners / Certificates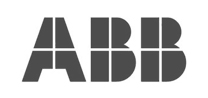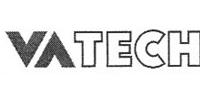 Chairman's Message
We in SOUTH FUTURE oil services provide a full suite services via our local and International associate. As management and team, we are committed to bring SOUTH FUTURE Oil Services to the lead amongst global competitors. Our steady strive for Success, Considerable Resourcing, Solid Partnership and Unremitting guest to understand our client' requirements and conditions set us in a unique and superior to pursue our goal.
Regagda Hocine Chairman